The world needs
clean energy.
Scroll
At Moltex, we are developing nuclear reactor technologies that deliver clean energy at a lower cost than coal or gas.
Moltex Energy Limited has two subsidiaries: Moltex Energy Canada Inc. and MoltexFLEX Limited.
Moltex Energy Canada Inc., and its subsidiary Moltex Energy USA LLC, are developing the Stable Salt Reactor-Wasteburner (SSR-W), a reactor that uses recycled nuclear waste as fuel, and the WAste To Stable Salt (WATSS) process for recycling spent fuel. The company is headquartered in Saint John, New Brunswick, and focused on delivering first-of-a-kind units for NB Power.
MoltexFLEX Limited is developing the FLEX reactor. This uranium-fueled, thermal spectrum reactor provides flexible and dispatchable energy from low-impact sites. The company, including its new, molten salt laboratory, is based in Warrington, UK.
Patent
Our patented technology avoids the major technical challenges of molten salt reactors.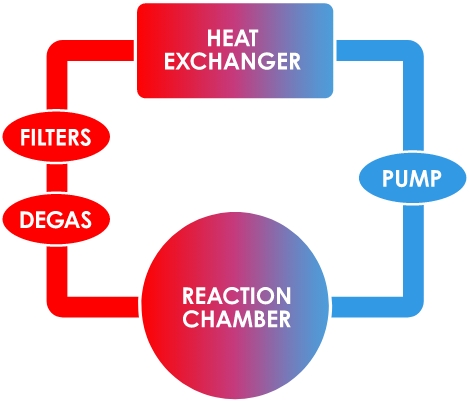 Conventional MSRs
Fuel and coolant are combined, and pumped between the reaction chamber and heat exchanger in a complex circuit.
The circuit components – which include many moving parts and thousands of welds – must withstand this hot, corrosive and radioactive salt mixture, presenting a huge technical challenge.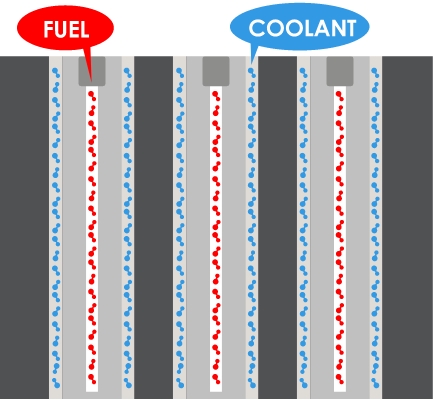 Moltex technology
Fuel and coolant are separate, so the radioactive fuel touches nothing except its own containment tube.
This elegant and simple idea was set aside 70 years ago, but modern computing tools have shown it will work. Separation allows sacrificial metals to be added to the salts to prevent corrosion.